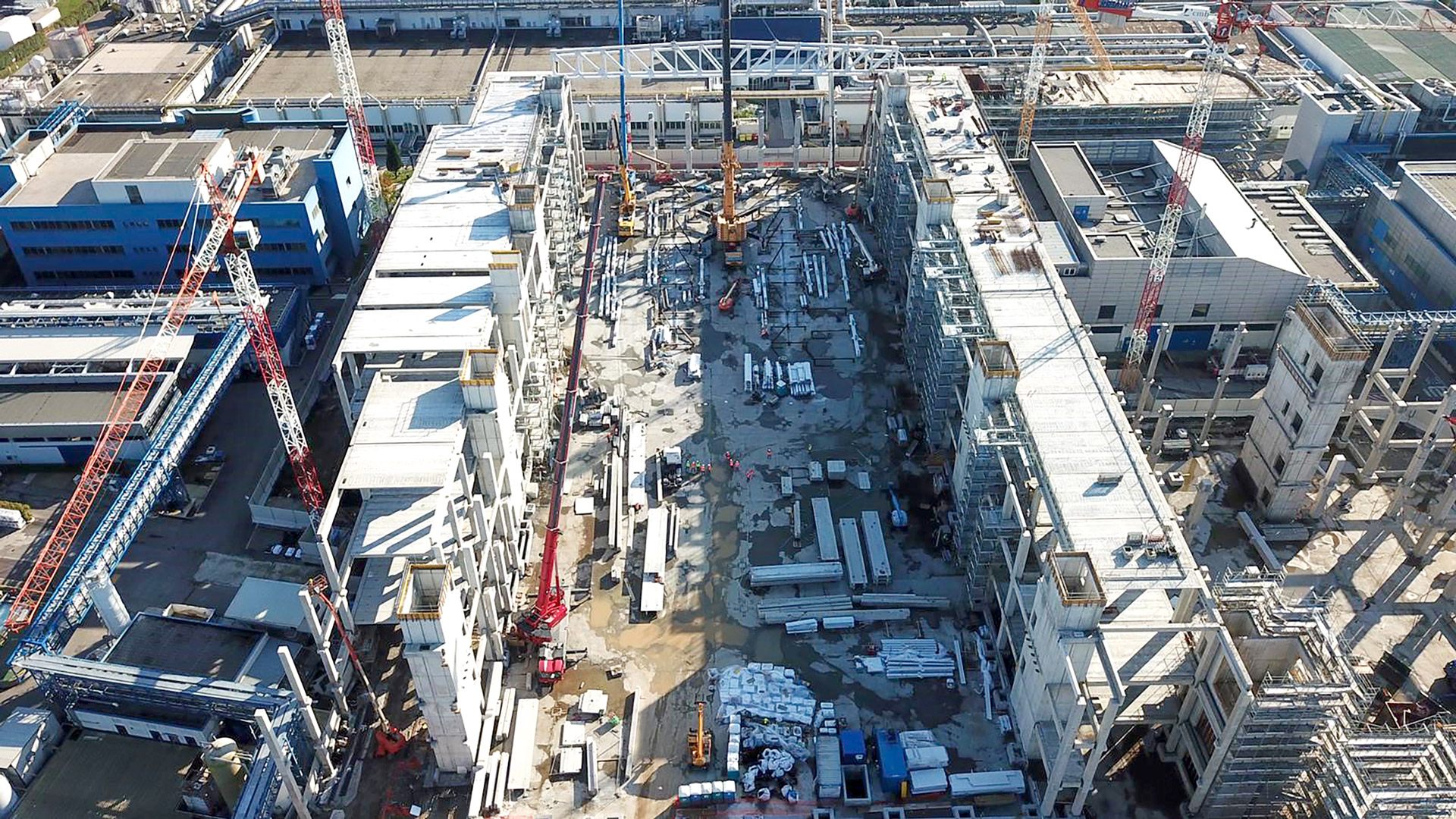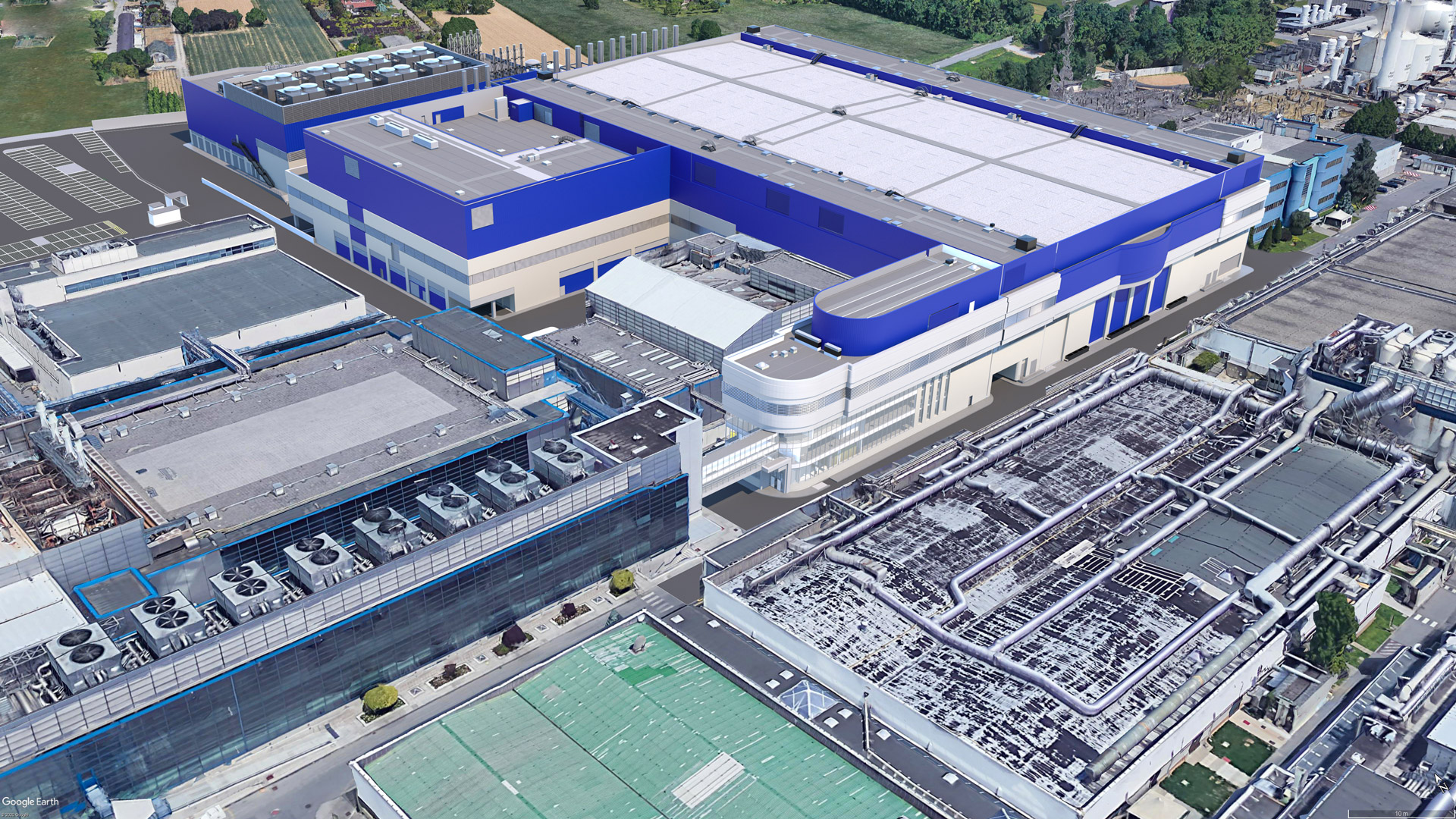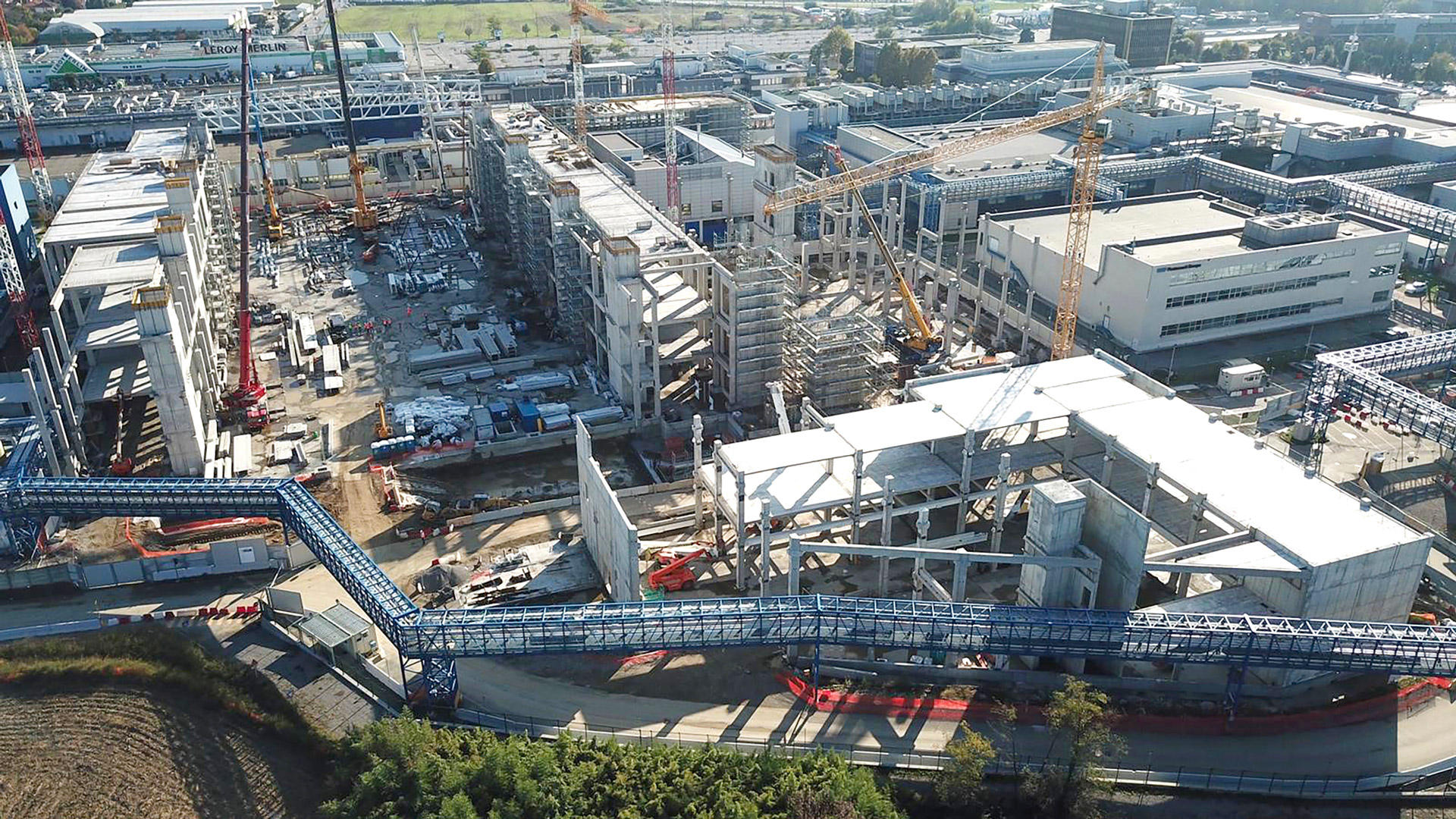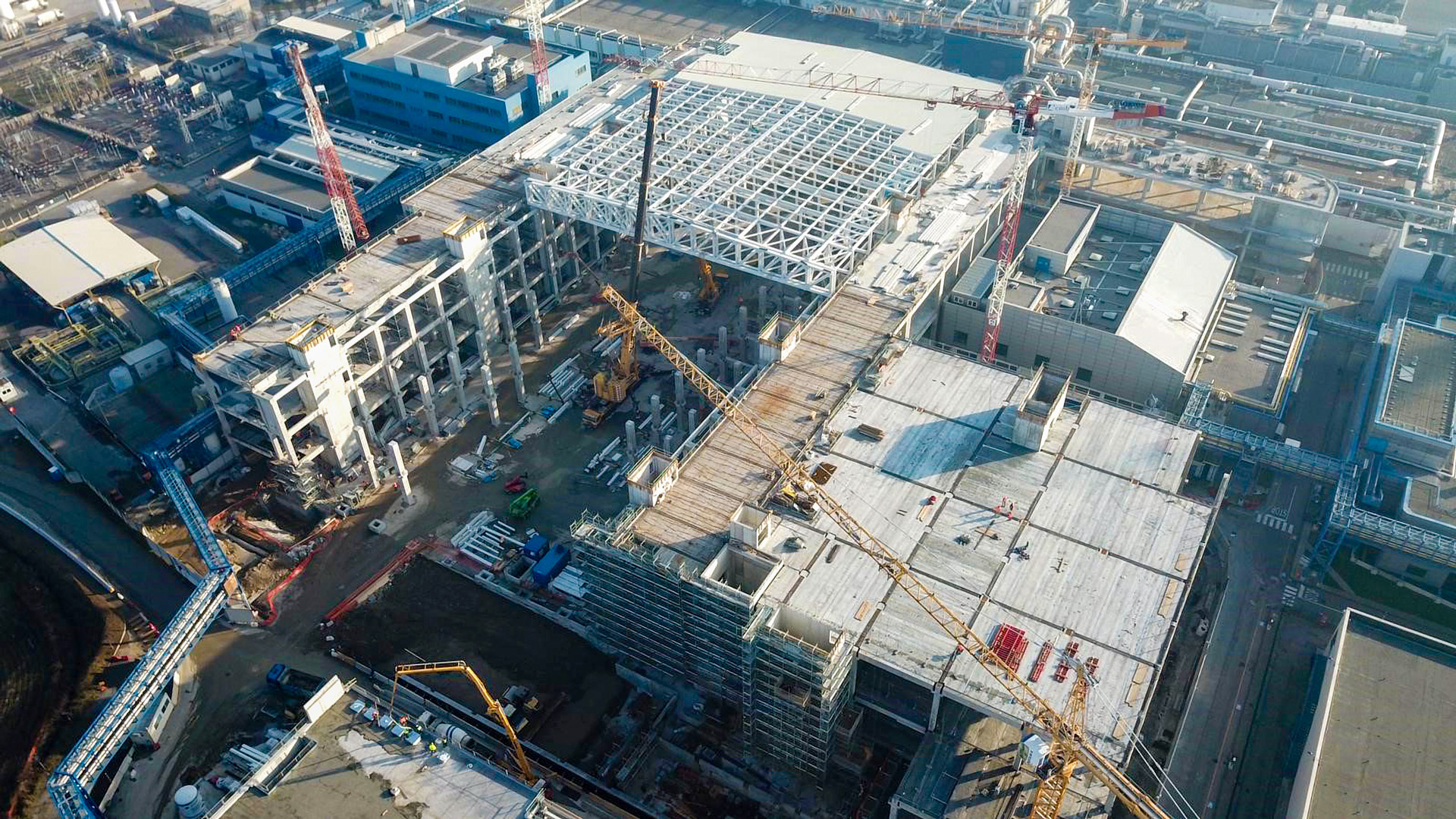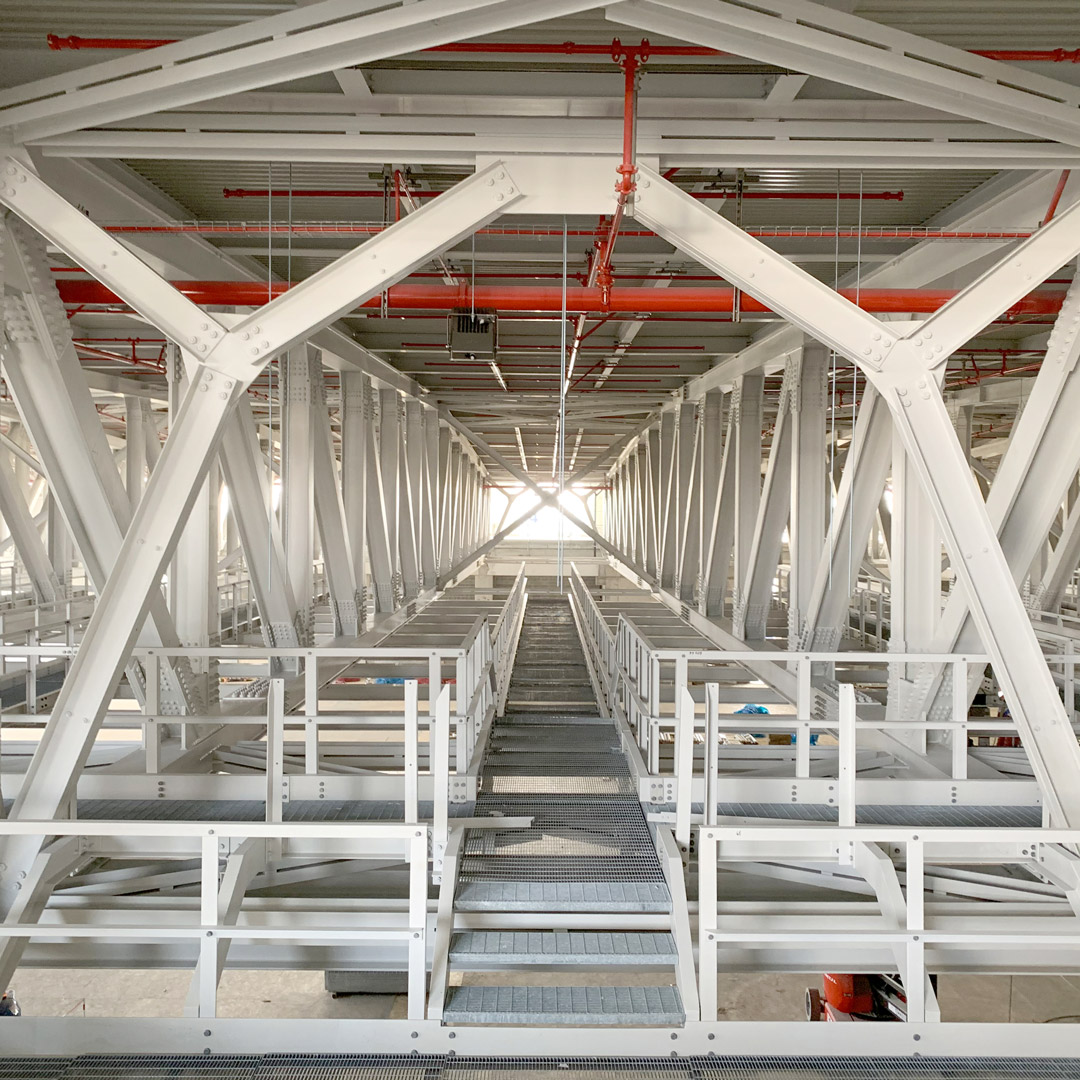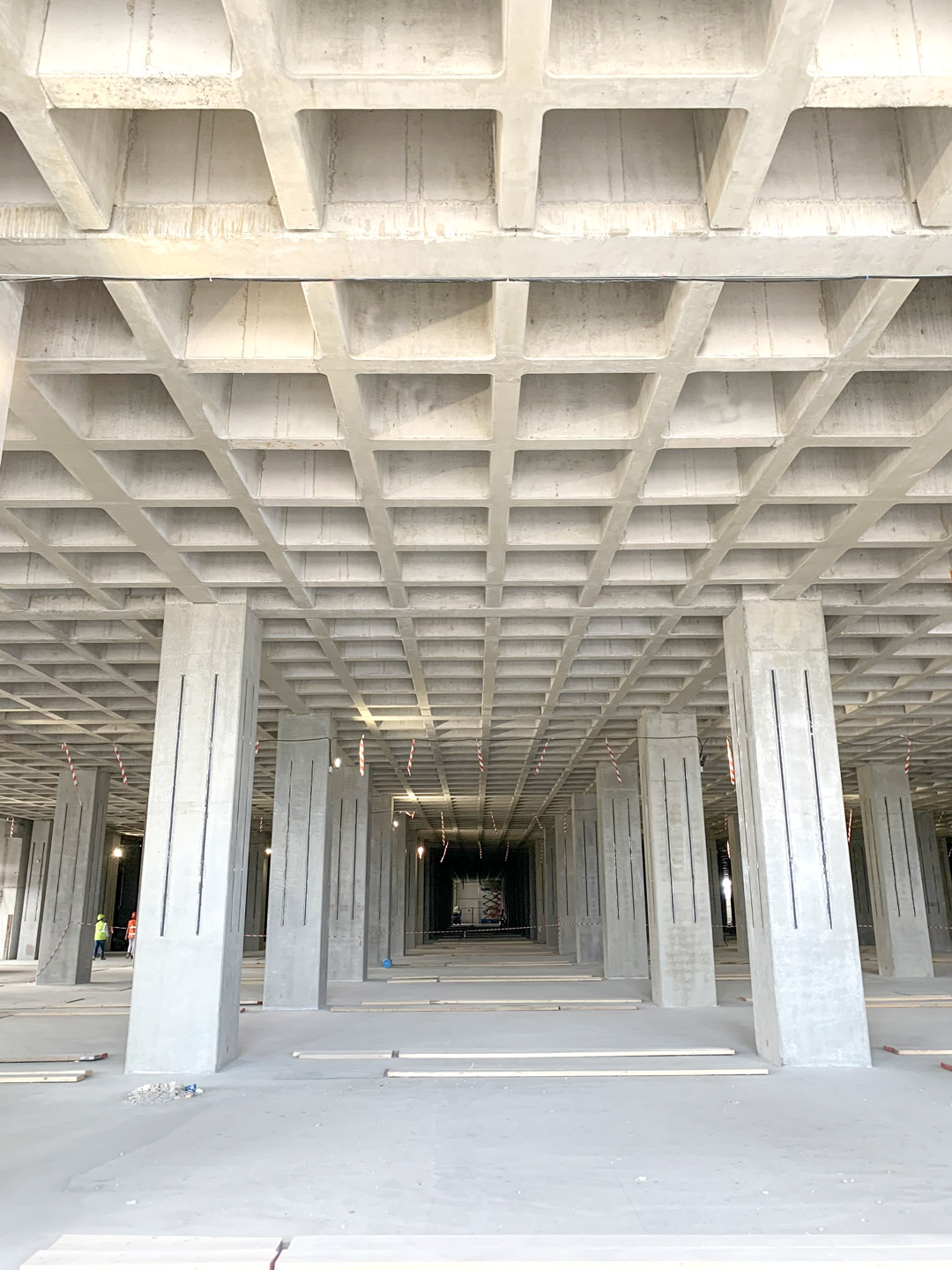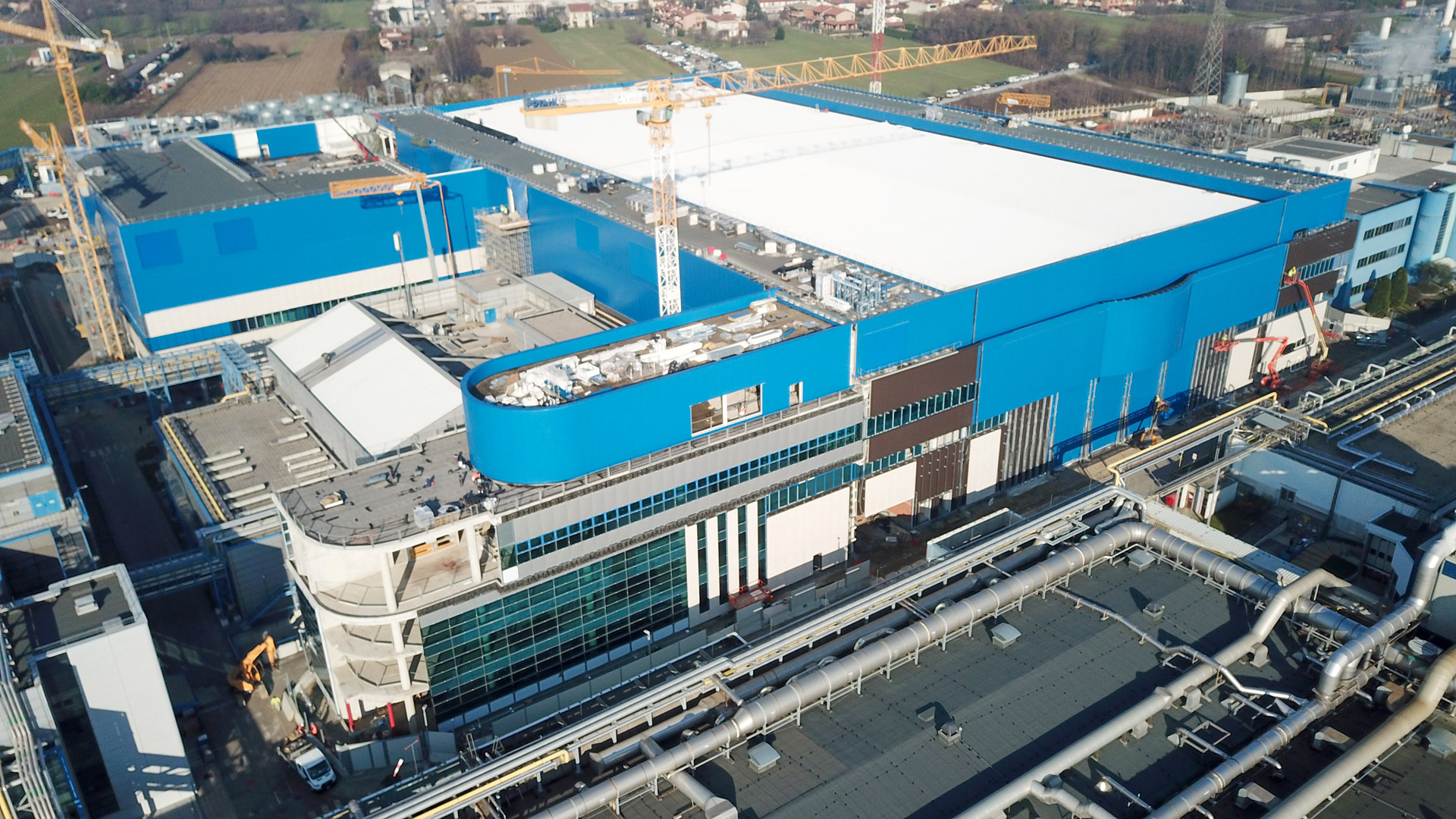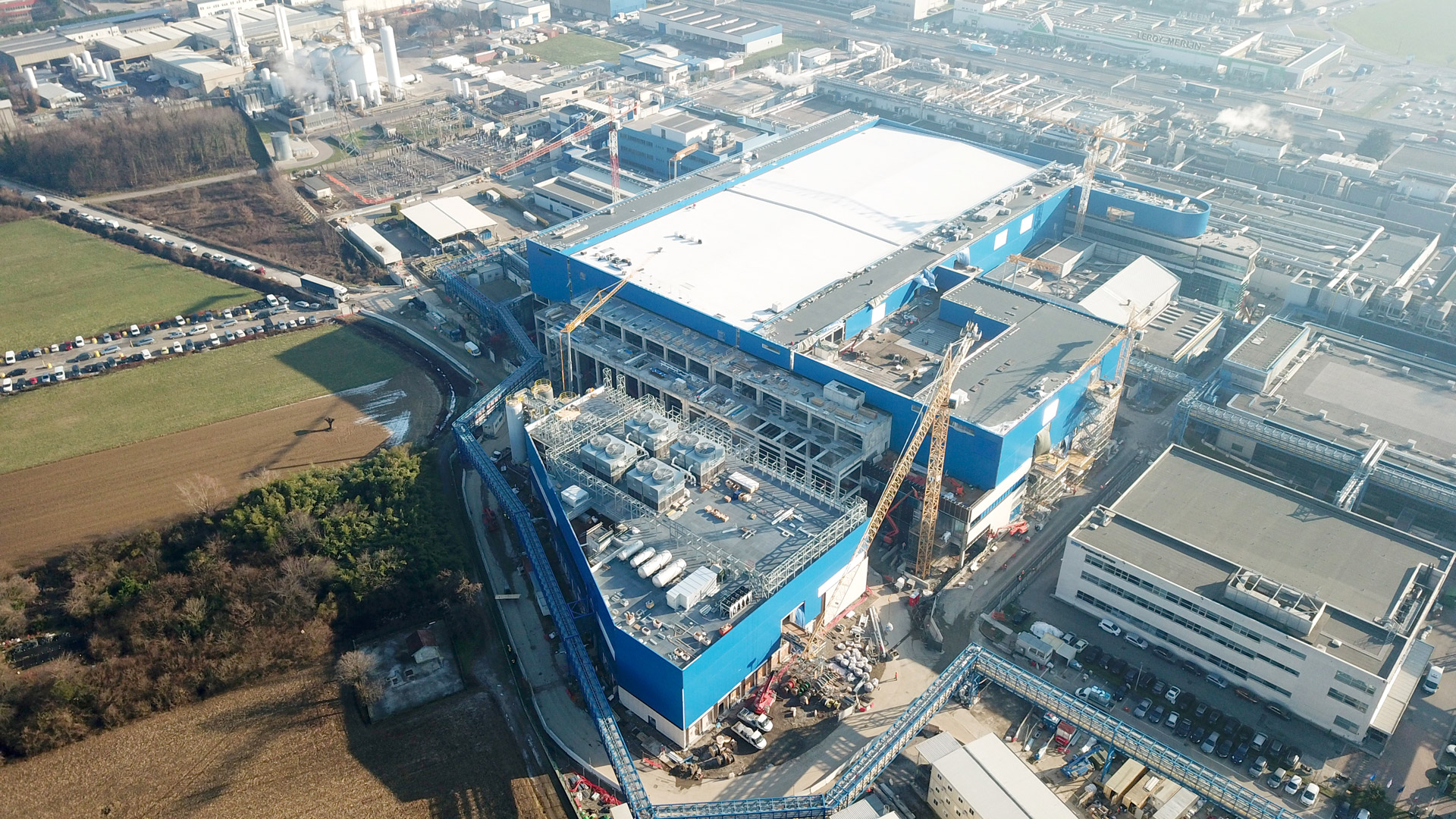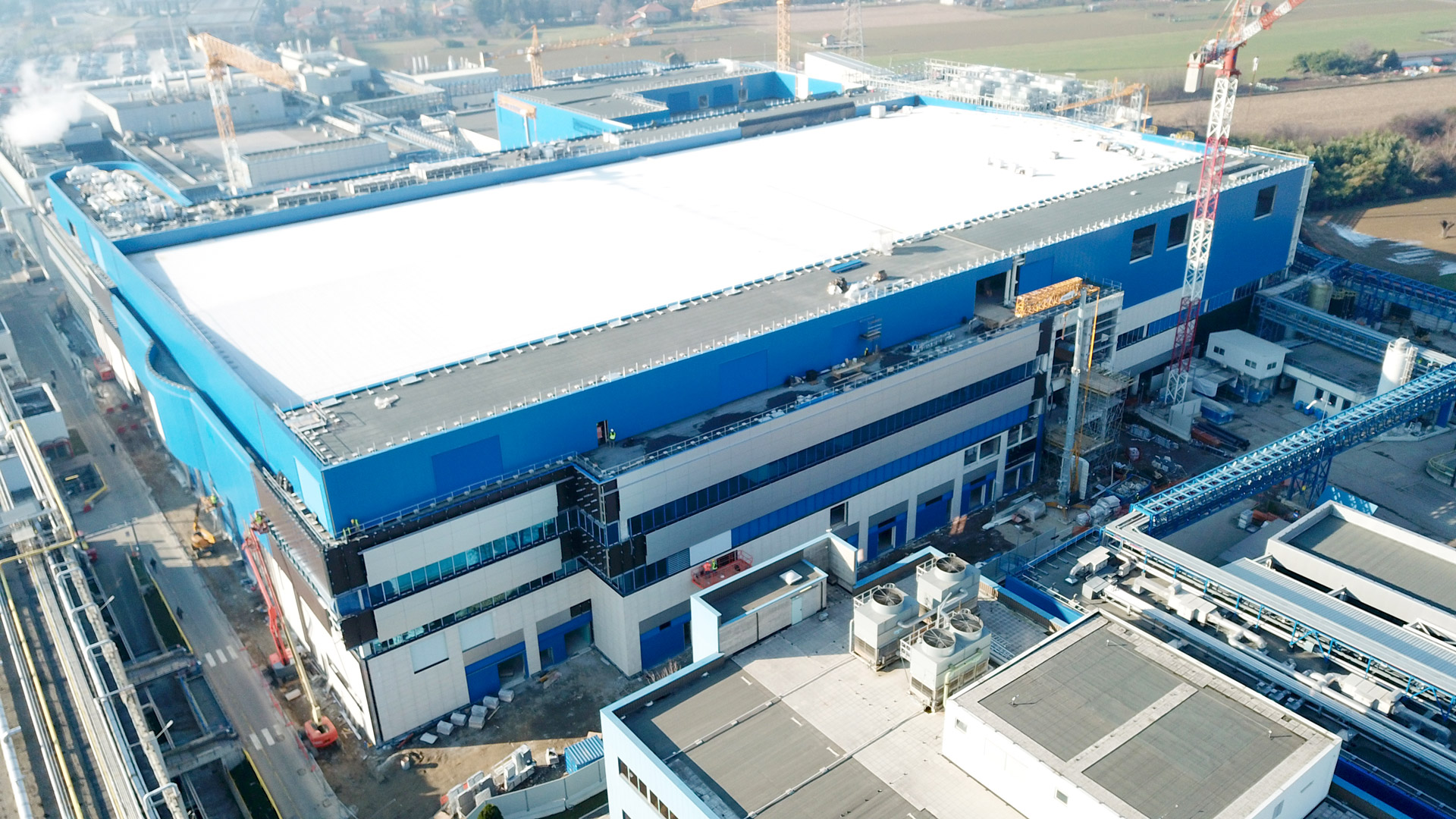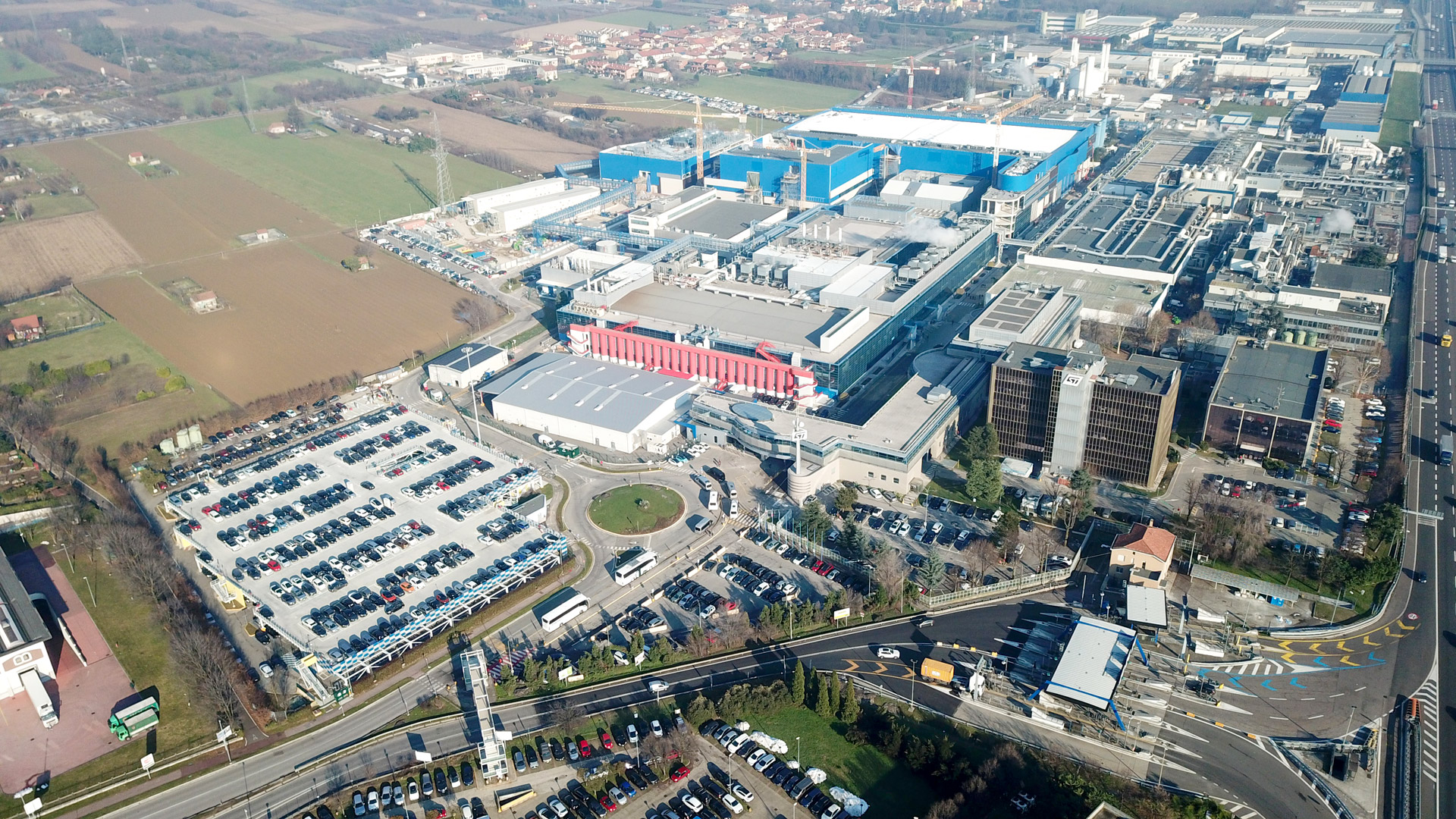 NEW R3 MODULE
One of the fields in which AMA Group is active, is the design of industrial complexes for the production of semiconductors.
AMA Group designed 25 of them in 11 countries, for the major companies of electronic industry, also supported by the operating branches located in Singapore, Manila and Shanghai.
Prior to the new STMicroelectronics R3 module, currently under construction in Agrate Brianza, AMA Group designed, again for ST, other industrial sites in France, Singapore and Italy.
The "wafer fab" acronym conferred to this highly sophisticated industrial units, derives from the peculiar silicon slice of diameter varying in accordance to the production technology applied, which rose from  about 150mm to the current 450mm, with an exponential increase of the number of microchips that can be printed on it.
The new R3 module represents an elaborated interpretation of the wafer fab basic concept; so, given the restricted availability of free areas within the site, congested by the existence of other ST buildings, once the space for the core of the complex, the "clean room", was defined, the support areas were placed in a structured way, setting an elaborated inlay.
The production complex is supported by a new office building positioned on the south-west corner of the area of intervention, connected to the existing R2 module through a pedestrian bridge and by a new Central Utility Building (CUB) placed north of R3 module. Despite the plano-volumetric complexity, the intervention looks fluid and dynamic, also in its internal arrangement, functional to the multiple and delicate production processes.
The design aimed at architectural coherence with the lexicon of the other existing buildings on site, an exercise already practiced by AMA Group when F13 module was built, composed by an office building and two lobby areas, one of which, the main one, is also the principal access to the ST Agrate site.
Project Information
| | |
| --- | --- |
| Client: | STMicroelectronics |
| Topology: | Industrial Buildings |
| Country: | Italy – Agrate Brianza (MB) |
| Year: | 2018 – Ongoing |
| Scope of Work: | Architectural, Structural and Civic Design |
| Notes: |   |
| Link Progetto: |   |